The CLJT is an organisation with 100 employees, 12 establishments in Paris and the Hauts-de-Seine department, 1300 lodgings in residences - lodging or in flatshare, 750 social-education actions organised each year and above all, 1200 young people who find their first independent lodging. The start of a new adventure ...
An association organised under the law 1901, the Centre du Logement des Jeunes Travailleurs (CLJT) - Lodging centre for young working persons), in their Foyer Jeunes Travailleurs (FJT) -(Young working person's residence) or in Student Residences, offers social lodgings for young men and women with modest incomes, without discrimination by origin, culture, social or professional standing, with a fair balance between the public received: employees, students, interns, apprentices or sandwich students, young people placed by Children's Services or by way or other associations.
The establishments of the CLJT are rich in diversity of the profiles of the young people hosted. It is an extraordinary meeting place, a "life experience" as the residents themselves like to describe their stay.
Our establishments of La Vigie and Bures-sur-Yvette also have a residence especially reserved for students.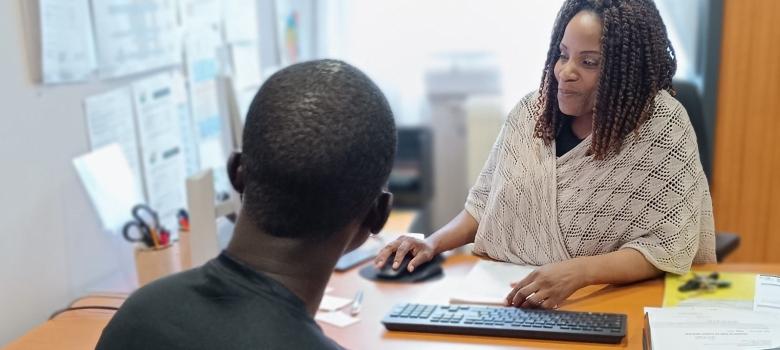 Social assistance
2nd mission, the FJTs participate in the independence and social, civic or professional insertion of your people into society.  This takes on three complementary forms:
personalised assistance adapted to the resident's situation, their life history and their personal goals (lodging, employment, training, health, etc.)
educational common activities, mainly in the form of workshops and encounters with the goal of informing, orienting, giving young people the tools and keys to allow them to become independent in terms of lodging, employment, training, health, culture, citizenship and so on ...
fun common activities, much valued by the association, which contribute to the spirit of friendship which reigns in the residences.  It helps to create and promote social bonds and contribute to making the residence a pleasant and fulfilling home for each and everyone.
Gauche
Our history
1964
Opening of the first FJT in Châtenay-Malabry (Hauts-de-Seine), closed in 1979

1966
Creation of the association "Centre du Logement des Apprentis et Jeunes Travailleurs de la Région Parisienne" [Centre for the Lodging of Apprentices and Young Working People in the Paris Region], by Alfred ROSIER, senior civil-servant in the Ministry of Labour and former resistance fighter.
1970
Three openings, the FJT Balard in the 15th district of Paris (closed in 1982), the FJT Emilienne Moreau in Suresnes (Hauts-de-Seine) and Masséna in the 13th district of Paris (closed in 2010).
1971
Opening of FJT Didot in the14th district of Paris, renovated in 2004

1975
Opening of FJT Amandiers 20th district of Paris, refurbished in 2012
1978
Opening of FJT Charonne, 11th district of Paris, refurbished in 2004

1989
Opening of FJT Pointe d'Ivry, 13th district of Paris (apartments renovated in 2017)

1991
The association changed its name and becomes the Centre du Logement des Jeunes Travailleurs (CLJT) - Lodging Centre for Young Working Persons, Students and Interns)
1993
Opening of the Student residence Vivaldi, closed in 1999
1996
Opening of FTM Masséna, 13th district of Paris, establishment closed in 2008

2000
Take-over of FJT of Colombes (Hauts-de-Seine), renovated in 2017

2003
Opening of FJT Rosier

2006
Take-over of Vigie, FJT and Student Residences
2007
Opening of Batignolles, 4th Paris district
2009
Reconstruction of FJT of Suresnes (Hauts-de-Seine)

2010
Opening of St Lazare, 9th Paris district

2016
Opening of CLJT COLOC, 8 apartments (32 places) in flatshare in the 20th Paris district

2017
Opening of Clichy-La-Garenne (Hauts-de-Seine)

2018
Headquarters moves to the 13th district of Paris

2020
Opening of Bures-Sur-Yvette (Essonne), FJT and Student Residence

2022
Ouverture d'un pavillon et d'un appartement en colocation ( 9 places) sur les communes de Bagneux (92) et Montreuil (93)
Ouverture de 9 nouveaux studios au CLJT Saint Lazare, Paris 9ème